Staff
Laurie DeVore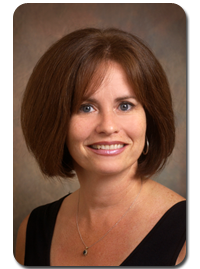 Department Manager Senior
laurie.devore@uky.edu
859.218-2499
Laurie serves as the Department Manager Senior in the Office for Policy Studies on Violence Against Women. In that position, she is responsible for facilitating the financial management; human resources; and administration sectors of the Office's operation under the direction of the executive director. This includes implementation and maintenance of the Office budgets set by the executive director; supervising the accounting system and establishing internal control of accounting procedures; purchase, monitoring, and submission for payment of goods and services; preparing financial reports; and managing fiscal information related to grants and contracts. Laurie also facilitates personnel services at the direction of the executive director for both staff and student positions, including position establishment and reclassification, wage and salary administration, and performance review and evaluation. Laurie is also responsible for the administrative management of the Office's development efforts. She acts as office manager and as the primary contact for the daily operation of the Office. She also works with the executive director on the development of content for the website of the Office. Finally, Laurie serves as administrative assistant to the executive director.
Before coming to the Office, Laurie worked for over seven years in the Center for Research on Violence Against Women; and prior to that, for five year in the Department of Physics & Astronomy at the University of Kentucky. She has also completed verbal and written translations (English/Spanish) for the Cabinet for Families and Children and the Census Bureau as well as translations of personal documents for individuals.
Laurie graduated from Western Kentucky University in 1980 with an Associate of Science degree in Nursing and obtained her license as a Registered Nurse. Prior to working at the University of Kentucky, Laurie lived in the Republic of Panama for 18 years where she raised her four children. While there she taught English classes in a local elementary school and served as a U.S. warden through the Consular section of the American Embassy in Panama.